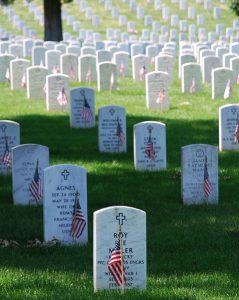 Today is Veteran's Day, 11/11. It has dual meaning depending on the perspective you place upon it. For most people, it is a day to remember all of our Veteran's that fought courageously so that we can enjoy the freedoms of today.
However, from a spiritual perspective, the number 1111 is a symbolic message from the divine, often considered a wake-up call. This number appears to remind us to keep from focusing on fears which we may manifest into our lives due to persistent negative thoughts of separation, rather than Oneness and unity. On Veteran's Day, the message is a mourning centered around the ludicrous misfortune of serving the egoistic fear-based mindset of War.
It's a wake-up call to – just stop it!