Welcome to the Conscious Clarity Center Satsang Meditation Group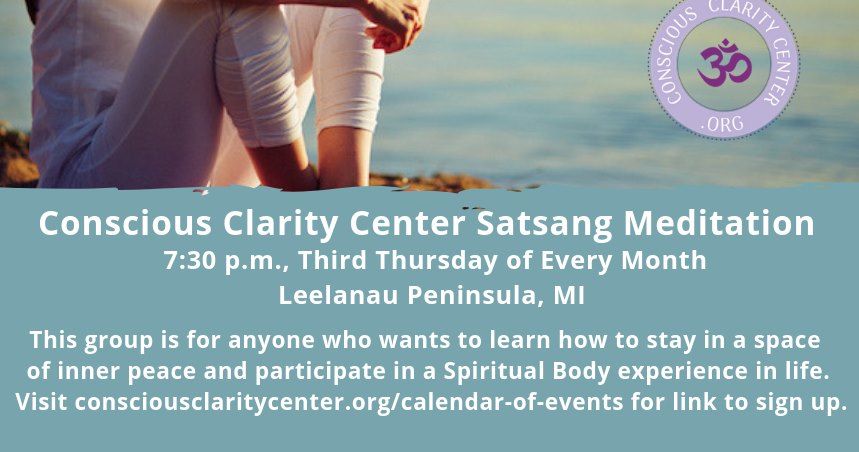 The Conscious Clarity Center Satsang Meditation group meets on the Third-Thursday of each month. It discusses "How to Embrace Spirituality in Daily Life" through the process of Spiritual Transformative Education. This event is dedicated to anyone that would like to learn how to maintain inner peace and participate in a Spiritual Body experience in life.
Join the ongoing discussion every Third-Thursday of the month.
Sign up for our Newsletter for the location and reminders for this monthly event!
July 21, 2022 – Thursday Evening Event 7:30 pm to 9:00 pm
Discover an Enlightened New You!
---