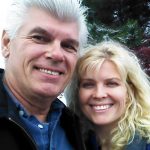 Due to the increased off-site events and planning schedules, we are changing the Consciously Clarity Satsang Meditation group meeting time-frame to MONTHLY. Until further notice, we will now meet the Third-Thursday of each month.
This will allow everyone in the group to plan well in advance and bring consistency to the day of the event scheduling.
Thank you all for the continued support of the Conscious Clarity Center. We are truly honored to serve our community.
Change is a catalyst for harmony! – Terry Swejkoski
Namaste,
Terry and Karen Swejkoski