Overview
The Conscious Clarity Energy Process™ is a three-level holistic discourse to discovering conscious enlightenment based upon Universal truths. Each level presented in multiple segments aligns you with your true purpose for being here and balances your energy vibration. All of you are currently at a level of conscious awareness based upon your energy vibration.
Therefore, we recommend that everyone participate in each level of the Conscious Clarity Energy Process™, beginning with the Seeker Beginner Introduction to experience a full awakening by the time you reach the last group of study. It is easy to progress through each segment based on our full-immersion course structure with your optimum convenience in mind.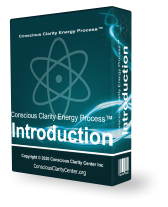 Seeker Beginner Introduction – For those that are uncertain about their conscious path, we first provide a one-day Introduction to the Consciously Clarity Energy Process™ to help you open your mind. During this course, you will discover how the alignment of your Four-Body System determines your current outlook on life. This is an experience you will never forget because you will learn what you have never been taught before!
Click here now for the next available seminar date.
---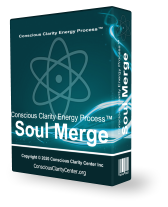 Level One – Soul Merge is where you will learn the underlying principles to beginning a new outlook or perspective of daily life that will move you forward in peace and happiness. The Soul Merge level investment is affordable for even minimum budgets and is a real eye-opener.
---
Level Two – Universal is for the seeker that would like to experience quantum leaps in awareness. You will know when it is time for you to move to this higher consciousness. This level is for everyone that feels at home with the principles of level one. The modest investment for the materials provided here will be offset promptly by the growth and balance achieved.
---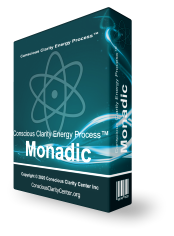 Level Three – Monadic is for individuals who have learned how to live most days in peace, happiness, and abundance through our other programs. The Monadic level is the ultimate program for those ready to follow deeply spiritual guidance. By the time you reach this level of energy vibration, scarcity will be a thing of the past, and you will fully embrace the value of the Monadic life.
We have designed our programs to suit everyone's needs according to their perspective of who they think they are at the present moment. Each program scheduled as a full-immersion weekend retreat will allow you to embrace the material with other participants fully.
---
For additional information contact us by phone at 231-256-2121 or email at Info@ConsciousClarityCenter.org