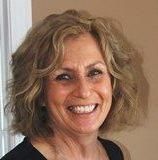 Last night I spent the evening with Law of Attraction TC teacher, Sherry Davis. It was an inspiring evening as the group worked together to solve a challenge sent to the group to bring awareness to the divine power of Oneness. By embracing the energy of Universal Oneness each person participated in creating a solution to a technical day-to-day challenge we all experience at one time or another.
Spiritual lessons are all around us, but we must awaken our Spiritual Higher Self to truly understand their meaning when they arrive. Nothing happens around us without a spiritual lesson attached.
Please, take a few moments now to review the Law of Attraction TC meetup group and if it resonates with you – consider joining the group to share the love.
Namaste,
Terry Swejkoski