Understanding the Power of A Balanced Energy Vibration
Join us on March 25, 2023, for an event you will never forget!
We are pleased to announce this full-immersion day-long seminar, Introduction to the Conscious Clarity Energy Process™, which will enhance your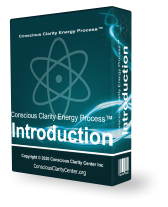 life balance. This event will be presented by Terry Swejkoski based on the teachings of the Life's Little Secrets Book Series philosophy.
This event will focus on realigning your Four-Body System with the Spiritual Body at the forefront of reality to bring your Life in Balance!
Spiritual Body – Place Spiritual reality at the forefront of all life action
Mental Body – Recruit the Mind to serve the Soul and dance with life
Emotional Body – Eliminate all past and future false stories in life
Physical Body – Prevent dis-ease and embrace Love, Peace, and Light
We will provide the coursebook, lunch, and light refreshments throughout the day, which are included in the program cost. If you are allergic or have specific meal needs, please let us know beforehand.
We limit this event to 12 participants – Act Quickly to Reserve Your Spot.
Use the Buy Now button below to purchase immediately. Thank you.

Cost: $197.00
Includes the Consciously Live What You Feel coursebook, lunch, and day-long discussion with Terry Swejkoski, author of the course.