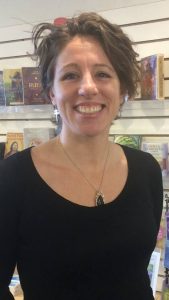 Tara Pobuda, C. Ht. is a Certified Hypnotherapist, Medical Intuitive, Spiritual Empath, Divine Tooling Practitioner, Sensitive Medium, Numerologist, and teacher of many spiritual practices.
As a Medical Intuitive, Tara has assisted many people challenged with disorders, including sciatic nerves, diabetes, fibromyalgia, cancer, and pain after surgery.
Tara has been a reader and practitioner of Metaphysics for most of her life. She can help you understand your current life lessons through a Tarot and Oracle reading, or she can conduct a Numerology reading that determines what situations and experiences you are often encountering through-out your life and how to handle these situations.
Your personal growth is Tara's primary concern, and she is here to assist you in bringing life-changing factors in perception to the forefront of your reality. Tara is pleased to share her own background story with you so that you can feel the warmth of her spiritual embrace. Read more …